Are you travelling to Thailand and curious about their culture? Or are you interested in Thailand's history? By visiting Thailand, you can certainly see and feel the influence of the Chinese. This is no recent development as it is actually dated back to the 13th century1.  Continue reading and reveal the Thai-Chinese history.
When did it all start?
By now, the second and third generation of Chinese immigrants are living in Thailand2. They are successfully integrated and well assimilated into the Thai society3. Therefore, they often identify themselves as Thai instead of ethnic Chinese. Credits for the assimilation success of the Thai Chinese go back to Thai rulers since the 17th century4. They allowed the immigrants to continue their work as tradesmen.
However, the history of the Thai Chinese already started in the 13th century5. Back then, Han Chinese traders, who have there origin mostly from Fujian and Guangdong, started arriving in Ayutthaya (todays Thailand). At that time, Ekathotsarot was the king of Ayutthaya. He welcomed foreign nations, especially people from Spain, China, Portugal, Japan, and the Philippines with open arms as he aimed to enrich his treasury by foreign nations.
The kingdom Ayutthaya
In the 16th century, there was a constant threat from the Burmese military6. Although the Qianlong Emperor sent his military force 4 times in order to suppress the Burmese, the Sino-Burmese War (1765-1967) ended with a loss for the Ayutthaya. However, the Chinese attempts to distract the attention of Burma's Siam army turned out to be beneficial for Ayutthaya. A son of a Chinese immigrant called general Taksin took advantage of the opportunity and attacked the Burmese invaders. Later on, he became the king of Siam, which is nowadays known as Thailand. During his time as a king, he strongly encouraged Chinese immigration and trade.
The immigration of the Chinese in Thailand
This resulted in large numbers of settlers, mainly from Chaozhou, in Siam. The large number of immigrations continued over the following years7. One of the reasons of the immigration was the rapid economic development in Thailand, which led the need of considerable number of labours for construction, production, and commercial trade. Consequently, the Thai Chinese population jumped from 230,000 in 1825 to 792,000 by 1910. By 1932, around 12.2% of the entire Thai population were Chinese immigrants.
Who were these immigrants?
The immigrants were mostly Chinese men, who left their woman behind8. Therefore, the men usually married Thai woman. The children of these Thai Chinese married couples were called Sino-Thai or luk-jin in Thai9. The significant numbers of Chinese woman immigrating to Thailand in the 20th century caused a decline in Chinese-Thai intermarriages. A further cause of the high number of immigrants is that the Chinese became a large minority in Thailand.
The immigrations of the Chinese to Thailand continued due to the corruptive dynasty, the massive population increase and the extremely high taxes as well as the lack of work in China10. If they managed to successfully immigrate, they sent money back to their families in China.
How did the Thai feel about the immigrants?
The attitude of the Thai population towards the Chinse changed in the 19th century. Thailand had difficulties to defend independence from the colonial powers11. Chinese bandits started raids in the country in the Haw Wars, which caused an anti-Chinese sentiment amongst the Thai population. Additionally, the rise of European economic influence causes the Chinese to shift to opium trafficking and tax collecting.
The continuous immigrations
The immigrations from southern China, which is vulnerable to floods and drought, continued from 1882 to 1917. Almost 13,000 to 34,000 Chinese entered the boarder of Thailand per year and settled mostly in the area of Bangkok an along the coast of the Gulf of Siam. They worked in a variety of different industries. Most impactful were the new farming ideas and methods, which enabled Thailand to supply labour on its rubber plantations. However, many ideas were considered inflammatory and were banned by the government. Also, Chinese schools were regulated even before compulsory education was established in Thailand12. An example of the regulations is the necessity of a Thai language test for all foreign teachers and the implementation of standards set by the Thai ministry of education.
King Rama VI (1910-1925) introduced a legislation that required the adoption of Thai surnames. This was mainly directed to the Chinese community.
Discrimination towards Chinese families
From 1930 to 1950, the ethnic Chinese families in Thailand suffered from discrimination13. Partly responsible for the discrimination is prime minister Plaek Phibunsongkhram, who is having part-Chinese ancestry himself. He made Thai language the compulsory medium of education. The Thai Chinese did no accept this. As a result of protest, students were allowed two hours of Mandarin instructions per week by 1939. Also, Chinese businesses were subject to a variety of new taxes and controls. In 1970, more than 90 percent of the children from the Chinese immigrants were granted Thai citizenship and abandoned Chinese citizenship instead. Furthermore, a diplomatic relationship with China has been established in 1975.
China & Thailand today
In the modern times, the tributary system has been replaced by modern diplomacy14. However, after the last tribute to China in the year 1854, there was no formal diplomacy between the countries until 1946 with the Sino-Siamese Amity Treaty. A reason for the lack of diplomatic relation between the countries is that Thailand feared the interference of China in Thailand's internal affairs15. Nevertheless, Thailand and China established an official diplomatic relation in January 1975. In recent years, China's soft power became an increasing crucial component of the Chinese foreign policy and the influence in Thailand becomes increasingly evident. Some of the influences of Chinas soft power can be seen from the large number of Confucius Institutes established in Thailand, the increasing number of Chinese tourists in Thailand and Thai students studying in China. By applying these soft powers, China tries to shape the preference of Thailand through appeal and attraction16.
The Chinese soft power
The term soft power has been enlarged by including multilateral diplomacy, economic diplomacy as well as good neighbour policy17. In the case of China, coercive economic as well as diplomatic levers such as investment, aid and participation in multilateral organisations have been applied as well. Applying soft powers have been proven to be extremely popular among Chinese leaders, which also led to the crucial role of the Chinese international political strategy18.
The relationship between China and Thailand
Regardless, China and Thailand have established a close and friendly relationship since the late 1970s. China has increasingly received special attention, particularly after Chinas rise as world's second largest economy19.
Subsequently, Thailand perceived a rise of communism and saw that as a threat to national security. It has been considered that Chinese immigrants are the most powerful weapon to spread communism in the 1980's and 1990's. This led Thailand to align with the US. In order to prevent the communist approach, anti-Communist policies have been introduced in Thailand. As a result, many Chinese newspapermen and Chinese leaders were arrested, the enrolments in Chinese schools in Thailand dropped, as well as the number of Chinese schools themselves.
Therefore, Thailand widely promoted cultural and commercial exchanges. Additionally, the alliance between Thailand and China in security matters and economy have been strengthened since the coup d'état in May 2014. One year later, the 40th anniversary of Sino-Thai diplomatic relations has been marked.
The Chinese Tourist
Also, in the Thai tourism industry, the influence has become increasingly evident and led to dramatic changes20. In Fact, tourism is also a highly important part of China's soft power. Tourism is one of the most important industries of the Thai economy. The contribution of Chinese tourists to this industry becomes increasingly prominent. A big influence on Thailand becoming the most popular tourist destination in southeast Asia for Chinese tourists are popular movies such as "lost in Thailand". The increasing presence of Chinese tourists causes negative impressions and "culture shocks" to some local residents. The negative impressions include loud noises, jumping into a queue, touching and climbing Buddha statues as well as hygiene habits such as littering and splitting. This leads to rising anti-Chinese sentiments amongst some Thais.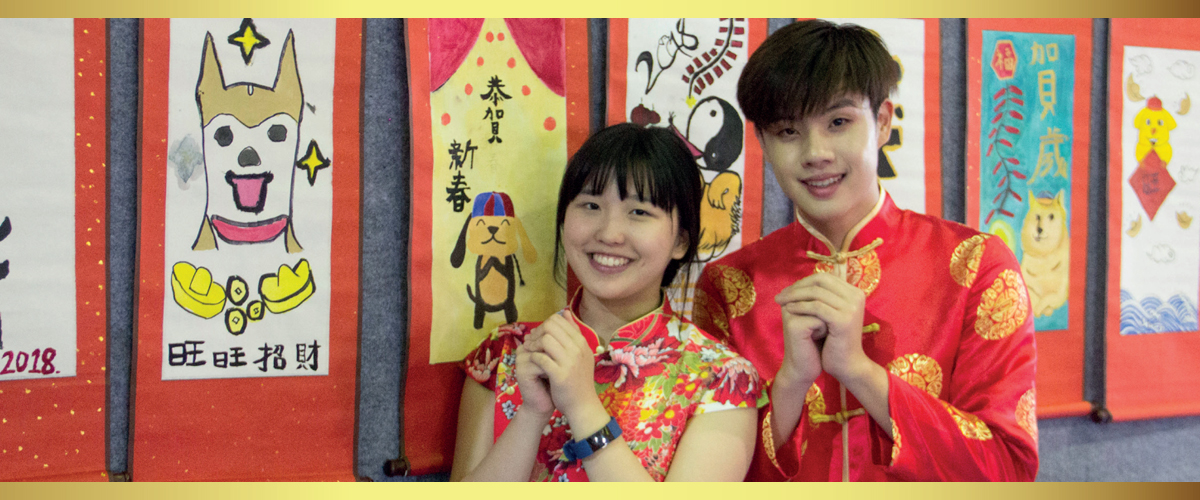 Policy tools & Public Diplomacy
A further attempt to expand the Chinese culture in Thailand is the use of policy tools of its public diplomacy21. For instance, education, which is an aspect where Thailand required assistant from China. Nevertheless, it is important to mention that the Chinese government is funding Thai students to study in China. Also, numerous Chinese students are studying in Thailand. As a result, China developed Chinese education in Thailand. In this schools the learning and teaching of the Chinese language is strongly promoted. Furthermore, a contract has been signed in 2006 which deals with the development of Chinese language teaching and learning in higher education institutions in Bangkok. Consequently, 615,270 Thai students in primary, secondary, vocational and tertiary education level are learning Chinese.
In summary, the Chinese immigrations have a long history, and the impacts can still be felt today. By revealing the history of the Chinese immigrations, you are perfectly prepared to understand the history and influence of the Chinese in Thailand.
Reference list
1: Lintner, Bertil (2003). Blood Brothers: The Criminal Underworld of Asia. Macmillan Publishers. p. 234. ISBN 1-4039-6154-9.
2: Peleggi, Maurizio (2007). "Thailand: The Worldly Kingdom".
3: Chaloemtiarana, Thak (25 December 2014). "Are We Them? Textual and Literary Representations of the Chinese in Twentieth-Century Thailand". Southeast Asian Studies. 3 (3). Retrieved 28 April 2020.
4: Skinner, G, William (c. 1957). Chinese Society in Thailand: An Analytical History. Ithaca: Cornell University Press. hdl:2027/heb.02474.
5: Lintner, Bertil (2003). Blood Brothers: The Criminal Underworld of Asia. Macmillan Publishers. p. 234. ISBN 1-4039-6154-9.
6: Lintner, Bertil (2003). Blood Brothers: The Criminal Underworld of Asia. Macmillan Publishers. p. 234. ISBN 1-4039-6154-9.
7: Stuart-Fox, Martin (2003). A Short History of China and Southeast Asia: Tribute, Trade and Influence. Allen & Unwin. p. 126. ISBN 1-86448-954-5.
8: Smith Nieminen Win (2005). Historical Dictionary of Thailand (2nd ed.). Praeger Publishers. p. 231. ISBN 0-8108-5396-5.
9: Rosalind C. Morris (2000). In the Place of Origins: Modernity and Its Mediums in Northern Thailand. Duke University Press. p. 334. ISBN 0-8223-2517-9.
10: Sowell, Thomas (1997). Migrations and Cultures: A World View. Basic Books. ISBN 978-0-465-04589-1.
11: Sowell, Thomas (1997). Migrations and Cultures: A World View. Basic Books. ISBN 978-0-465-04589-1.
12: Wongsurawat, Wasana (November 2008). "Contending for a Claim on Civilization: The Sino-Siamese Struggle to Control Overseas Chinese Education in Siam". Journal of Chinese Overseas. 4 (2). pp. 161–182.
13: Gambe, Annabelle (2000). Overseas Chinese Entrepreneurship and Capitalist Development in Southeast Asia. Palgrave Macmillan.
14: Kornphanat, T. (2016). Culture and commerce: China's soft power in Thailand. International Journal of China Studies, 7(2), 151.
15: Chinvanno, Anuson (1992), Thailand's Policies towards China 1949-1954, London: Macmillan.
16: Nye, Joseph S. (2004), Soft Power: The Means to Success in World Politics, New York, NY: Public Affairs.
17: Lai, Hongyi, and Lu, Yiyi (eds) (2012), China's Soft Power and International Relations, London and New York, NY: Routledge
18: Skinner, G. William (1958), Leadership and Power in the Chinese Community of Thailand, Ithaca, NY: Cornell University Press.
19: Tejapira, Kasian (1997), "Imagined Uncommunity: The Lookjin Middle Class and Thai Official Nationalism", in Daniel Chirot and Anthony Reid (eds), Essential Outsiders: Chinese and Jews in the Modern Transformation of Southeast Asia and Central Europe, Seattle: University of Washington Press, pp. 75-98
20: Zhongguo Wang (2013), "Lost in Thailand: New box office record with 1 bln grossed", 4 January 2013, accessed 4 March 2015 at <http://www.china.org.cn/video/2013-01/04/content_27577256.htm>.
14: Kornphanat, T. (2016). Culture and commerce: China's soft power in Thailand. International Journal of China Studies, 7(2), 151.