"FIRST INDIA NEEDS TO BE CLEAN AND ONLY THEN BECOME INDEPENDENT." – Mahatma Gandhi
Mahatma Gandhi's dream was to make India clean which he was not able to achieve during his otherwise honorable life.
If Mahatma Gandhi says that about his own nation, there is no doubt that it must be unimaginable atrocious.
So, have you ever thought about traveling to India? How interested are you to go visit this nation? – Click the hyperlink on the picture and you will be forwarded to a 1 question pole! Thank you!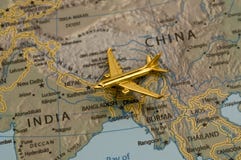 And what you just saw does not only happen in areas on the beach, it is no different to neither urban nor rural areas.
During an interview with the husband Raj Pal living in a small village only 60 km West of New Delhi, he says: "Of course we do not have toilets, we are no rich people." To him and the other villagers having no toilet comes naturally. And this is common in countless villages and urban and rural areas in India.
Can you imagine walking through the streets of India, turning aside and spotting a man sitting on his haunches at the wayside to defecate? – According to the World Health Organization, this inappropriate dealing with human egesta is the reason for up to 80% of diseases throughout the whole nation. Whether cholera, typhus, hepatitis A and dysentery – all of them provide infection risks.
And now, imagine that women only go in the dark, in the countryside because the appositeness forbids them to defecate visible for everyone at daylight and it has always been that way. In urban areas women often even drink only very little to be able to hold it in until the night, when they get back home. I do not think that is fair, do you?
So think about this, could you imagine not having access to toilets and sanitation? – Well, according to the World Health Organization, more than 525 million Indians, which is approximately 40% of the overall population, live without an access to a toilet, they make use of open defecation.
As you might have not realized yet, of course this also greatly influences India's economy. According to the Worldbank (2017), India makes amends for some US$143.383 billion per year which is 6.4% of the GDP, based on the poor hygiene and lacking toilets including the premature deaths, costs for treatments of diseases and failure of productivity, also the inadequate handling of excrement destroys valuable resources for water reserves and ecosystems.
Now, after this first impression of the actual hygiene situation in India, would you still want to travel there? – Please again, click the hyperlink on the picture and you will be forwarded to a 1 question pole! Thank you!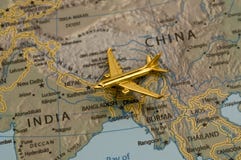 If you still want to go, please be aware that your tolerance level needs to change for your own good.
It is a fact that 4 of the 5 most polluted cities in the world are located in India. This city pollution also includes the rivers and other waters as well as the agricultural land which leads to the logical consequence of natural resources abuse.
Is it not contradictory that toilet and sanitation accessibility is considered a basic right in India but could not be successfully handled for the last 70 years already.
Not only that, but according to the 'Universal Declaration of Human Rights', not having access to a toilet definitely neglects some rights which are part of the 2nd (Economic, Social and Cultural Rights) and 3rd (Collective/Group Rights) Generation Rights. The 'Right to adequate housing' and the 'Right to adequate standard of living' are not provided if open defection is part of the every day life. Considering the major pollution of the rivers and other waters as well as the agricultural land, the 'Right to natural Resources' is not provided in any way. Overall, does this all not make pretty obvious that the 'Right to economic and social development' cannot be guaranteed?
You might still remember that I mentioned how my first topic was connected to the SDG's, so is this. The Sustainable Development Goal
is a perfect match for what the UN wants to achieve globally until 2030 and also the herewith discussed issue in India.
Now, considering that it was Mahatma Gandhi's biggest dream to achieve life in a clean India, does the nation itself do anything about it to honor his legacy and deepest wish?
The answer is YES –
maybe you are familiar with the 'Clean India Mission', also called Swachh Bharat Abhiyan, which started on October 2nd, 2014, as Mahatma Gandhi's 145th birth anniversary, and is considered to be achieved by October 2nd 2019, which will be his 150th birth anniversary. It is a nationwide campaign intending to completely eliminate the open defecation throughout India by e.g. making citizens aware of cleanliness and their responsibility in the topic and motivating them to clean up the streets and roads and also promoting cleanliness programs in rural areas. This especially relates to SDG 6 in the context of India.
The vision of the 'CIM' focuses on eliminating the open defecation, the eradication of manual scavenging, developing and delivering knowledge of sanitation, installing a technical waste management system and provoking behavioral changes in terms of practices of healthy sanitation.
To support India's development progress, health is upon the top of the list which however only can be available when it is clean.       About 1 million children die before they turn 5 years old each year due to their mothers' bringing home pathogenic germs from all their runs to the open-air-toilets. According to physicians, the lack of hygiene is also the principal reason for the high infant mortality rate.
Now, not only considering hygiene, but also the major extent of poverty and malnutrition in India you might have read about in my previous blog post, what does that say about the social development of India?
Over the past years and decade, India has grown as a major player and developing country in the world becoming more and more important and powerful, however highly lacks in terms of providing an acceptable and adequate life for its population. This clearly says that their social development must be increased in order to compete with the rest of the leading powers in the world on the long run.
The non-governmental organization 'Water Aid' estimates that in India 50 million children are physically disabled or mentally retarded as they were constantly exposed to pathogen human egesta as toddlers.
Did you feel sympathy for the people in any way which gave you the the urge wanting to help, but you do not know how – here are some ideas:
get yourself involved with an NGO that is already actively trying to make a difference (e.g. 'Water Aid')
support any organization that is involved with making India a cleaner state
If you have any further suggestions how to step in and help, please let me know and share it in the comments for others to see as well!
There's not more to say then, EVERYONE trying to make a difference MATTERS!
Sources:
Thakur, R., Singh, B.B., Jindal, P., Auklakh, R.S., & Gill, J.P.S. (October, 2018). The Clean India Mission: Public and animal health benefits. Acta Tropica, 186, 5-15: https://doi.org/10.1016/j.actatropica.2018.06.024.
MDWS (2014). Guidelines for Swachh Bharat Mission Gramin. Ministry of Drinking Water and Sanitation, Government of India.
MUD (2014) Guidelines for Swachh Bharat Mission (SBM). Ministry of Urban Development, Government of India.
https://www.reisezeilen.de/kulturschock-indien/#Die_indische_Hygiene, Retrieved on 29th October 2018
https://nzzas.nzz.ch/gesellschaft/in-indien-sterben-menschen-wegen-fehlender-toiletten-ld.1381436?reduced=true, Retrieved on 29th October 2018
https://www.youtube.com/watch?v=zzVkKBHQMHM, Retrieved on 29th October 2018
https://www.youtube.com/watch?v=PMFBa8KBPic
https://www.youtube.com/watch?v=P13c_zy73G0
https://www.youtube.com/watch?v=-NeCu5yNR2Y
https://www.youthkiawaaz.com/2017/12/7-social-evils-india-has-to-work-on-for-better-2018/, Retrieved on 19th September 2018
Power Point Presentation in relation to Amnesty International, Chiedza Skyum, October 2018.