Music in Thailand
by Sophie Muessenich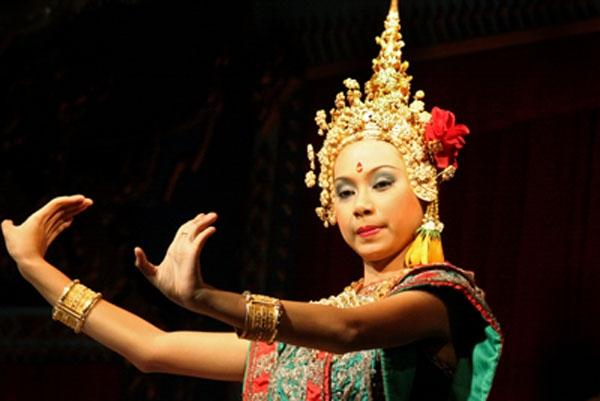 Thailand is famous for its sunny beaches and tasty food, but there is a hidden treasure in its music. The music has an essential role in the country because it passes lifestyles and its traditions in its lyrics and rhythm. Its primary fan base spread throughout the country and along with all social classes. The music is part of its oral culture and is very diverse, impressive, and worth exploring. Like any other music, Thai music inspires and influences both its people and neighboring countries. Though western powers never colonized the country, western music has also become too influential. This paper explores traditional pop and karaoke music in Thailand.
Traditional Music in Thailand
Thai traditional music, which is also referred to as folk song, is an oral tradition where relevant musical knowledge and rituals are handed down verbally without a written notation. As Yannavut (2016) indicated, this transfer was carried out through a series of ceremonies following a standard yet distinct pattern based on the forefathers' inherited beliefs. This music reflected the daily trials and tribulations of the rural Thai people and was performed primarily as entertainment connected with the Buddhist festivals.
These songs have been sung within the same family, ethnic group, and regional communities. According to Zaimi (2020), they reflect the country's geographical position at the intercession between China and India, making them have both Indian and a lesser degree of China's influence. This geographical division makes the songs have four distinctive styles and flow with festive fun. They are sung with local dialects, tones, and expressions based on the region of origin. In this context, the song's content focuses on telling religious narratives, traditional beliefs, agricultural activities, social class, and love in rural areas. They are played using simple musical instruments like Khan, a traditional instrument made from a bamboo stick, and "Pong-Lang," the percussion instruments made of wood.
Eamsa-Ard (2006) argues that Thailand songs have a significant role in expressing the northern Thailand cultures and identities, such as inequality, ethnic unity, and determined opposition to Bangkok chauvinism. Sometimes it is portrayed and viewed as a Thai art tradition; that's why they have been preserved by Thai Heritage and sponsored by the Ministry of Culture and Office of The National Cultural Commission, which supports the annual national festivals and notable artists.
Yannavut (2016) considers Thai traditional music as effective socialization mechanisms that transmit and reflect social behavior norms. This is because their contents manifest every dimension of rural society, such as belief in animism, astrology, religion, power, and the nation's values of materialistic behavior and institutions. They also reflect national behavior and characteristics such as humor, fun, happiness, enjoyment, playfulness, relaxation, forgiveness, informality, indiscipline, social competition, and political dishonest (Eamsa-Ard, 2006).
As indicated by Zaimi (2020), there are three major genres of Thai folk music. Luk Thung, which roughly starlets to "song of a child of various fields "because it refers to the Thai's rural people's everyday lives. The music was developed in the early 20th century and gained popularity in the 1960s. It was used to celebrate romantic love in the rural setting and focused on ordinary people's challenging lives and poverty.
Mor Lam was introduced in the 18th and 19th centuries as the kingdom expanded its influences over Lao, the current northeastern region of Thailand. Its melodies were flexible and could quickly fix the tones of the words in the poem being performed. In 1865, the performance of Mor Lam was banned because of the drought. But when people continued to migrate across the country, they carried the music with them. Finally, Kantrum is a type of Thai folk music that is played by the Khmer ethnic group. This type of music is upbeat and fast and is played using percussion, fiddle, and vocalist. This music is unique because it is sung with verses alternating languages. After all, the Khmer people associated with it are bilingual.
Pop Music in Thailand
This is a genre of music that is similar to western pop music. It was introduced in Thailand between the 1970s-80s. According to Yamprai (2011), this music began as string music, became more popular in the 1990s, and has since dominated the Thailand music industry. This music was first brought to Thailand by the main influx of western culture in 1960 when American and Australian soldiers joined the Vietnam War. During this time, nearly 60,000 Americans had set their campsites in the eastern region of Thailand. When they arrived brought the American culture, especially western music, into Thailand. They came along with the latest American music records of the time and popular music bands that entertained the soldiers. The first generation of pop music listeners grew up listening to western pop and rock.
Yamprai (2011) posits that Thai Pop music origin lies in America R&B and rock artists such as Dick Dale and Exotica. The music is characterized by a hybrid of genres that integrate Thai culture and western music popular in the 1960s. It derives from popular western styles such as the rhumba, jazz, rock, disco, and Hollywood films. Music has become popular and sound better than before because they are sung with guitarist riffs that emulate western rock styles from heavy metal to punk. The performers are good musical groups packaged with the same surface gloss as pop stars, and for some reason, they give themselves English names.
 Karaoke Music in Thailand
Karaoke is a music video that displays text on the screen. Therefore, karaoke offers audio, video, and text data at a similar time. Thus, as a linguistic education tool, karaoke can be seen as a simple shortened text, while singing is an example of reading aloud with the corresponding visual environment. The structure and realization of the web-based interactive multimedia teaching material "Learning to read Thai from songs," in addition to using the Thai writing system, the above-mentioned "Karaoke" materials are also used to create teaching materials. Thai students use Thai songs for document recognition exercises.
There are several karaoke songs available for entertainment and literature. Karaoke is music videos and script on display. The common purpose of karaoke is to offer lyrics that are sung and the song (Zaimi, 2020). Some lyrics match the highlighted song as the music continues. Karaoke also has accompanying sounds, which can be used as a "model" for singing songs; these accompanying sounds can be subdued.
The text on the screen can be translated, local text, or both. Therefore, karaoke delivers audio, video, and text information at the same time. Songs increase the motivation for language learning since by combining a song, students feel the logic of accomplishment. It also enables students to do a lot of practice in a selected but tireless system; for students, it is an entirely memorable language and can give students pronunciation practice.
Additionally, some songlines use poetic strategies, such as rhyme and word repetition and repetitive sentence construction. Therefore, such karaoke words provide repetitive words and standard patterns in a real and meaningful setting. In the case of poetic syllables, a repetitive syllable structure is also used. As declared above, Hoonchamlong (2004) found that early readers can apply their understanding of poetry to read terms.
Reference
[Digital image]. (n.d.). Retrieved from http://thingsasian.com/story/thai-classical-music-your-ears
Eamsa-Ard, L. (2006). Thai Popular Music: The Representation of National Identities and Ideologies within a Culture in Transition.
Hoonchamlong, Y. (2004). A Karaoke Approach for Language Teaching: The Case of the "Learning to Read Thai from Songs" Project. Manusya: Journal of Humanities, 7(3), 25-40.retrieved from: http://www.manusya.journals.chula.ac.th/files/essay/Yuphaphan_25-40.pdf
Karaoke – You Make Me Feel. (2020, October 03). Retrieved from https://villavida.at/event/karaoke-the_champions/2020-10-06/?lang=en/
Yamprai, J. (2011). The Establishment of Western Music in Thailand. The University Of Northern Colorado.
Yannavut, W. (2016). An Exploration of Thai Traditional Music for Western Percussion Instruments.
Zaimi, Z. N. B. (2020). The Survival of Traditional Music and Its Current Appeal in Central Thailand. Lakon: Jurnal Kajian Sastra dan Budaya, 9(1), 36-43.